SAGE INTACCT ACCOUNTING SOFTWARE:A POWERFUL TOOL FOR GROWTH
The Power of More Information, Greater Insight and Flexibility at Your Fingertips
Growing your business depends on the power of solid financial management. At some point, every business outpaces the ability of its accounting system to keep up. What happens when you outgrow your existing software such as QuickBooks or Great Plains?  Is your system not adequately keeping up with technology to understand real-time data and provide a view into the future?
The solution is Sage Intacct, a powerful cloud-based ERP (enterprise resource planning) solution designed so you can make confident long-term decisions with real-time data, then act fast to execute changes.
Gray, Gray & Gray partners with Sage Intacct to support our clients who have their sights set on sustaining growth and greater insight into their business today while being empowered to strategically plan for the future. We have found that clients who use Sage Intacct enjoy the following benefits: 
Access– Sage Intacct is built for the cloud, giving you 24/7 access to data and information, from anywhere in the world
Financial Focus– Sage Intacct is designed to make the modern financial professional more effective and efficient, offering a full range of products from accounts payable to project management, budgeting and planning, inventory, and more
Flexibility– Sage Intacct offers powerful automation, insight and efficiency to drive performance. It can be integrated with several best in-class solutions to further streamline reporting and management tasks
Return on Investment– Sage Intacct customers achieve positive ROI in less than six months
Sage Intacct is a SaaS (Software as a Service) application designed from the ground up to be cloud-based. It allows you complete access to mission critical financial information – real time data available anywhere at any time. Best of all, Gray, Gray & Gray will lead your implementation, making the transition from your legacy accounting software system to Sage Intacct an efficient and pleasant experience.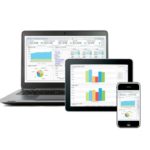 The Power of Having Everything You Need, All in One Place
Insightful dashboards that give you a quick yet deep look into financial and operational performance

Solutions to intelligently automate complex

revenue and billing

processes

Planning and budgeting

that's easy to deploy and use, and empowers you to do more

Flexible additional modules for total financial management, such as:
Upcoming SAGE Intacct Webinars​
5 Signs Your Nonprofit Has Outgrown QuickBooks (and what to do about it)

Thursday, June 17 at 2:00 pm ET
Register Here
AI and the Future of Financial Management

Tuesday, June 22 at 2:00 pm ET
Register Here
Mastering Financial Dashboards & KPIs for Practice Success

Thursday, June 24 at 2:00 pm ET
Register Here
Evolve Financial Reports to Get Back in the Driver's Seat

Thursday, June 24 at 2:00 pm ET
Register Here
The Modern General Ledger for Nonprofits – Not Your Mother's Chart of Accounts

Wednesday, June 30 at 2:00 pm ET
Register Here
Explore Sage Intacct Today​
For a hands-on demonstration of the power and performance of Sage Intacct accounting software, and insights on
how it can help your business move confidently to the next level, contact us.